2 min to read
Children of Virtue and Vengeance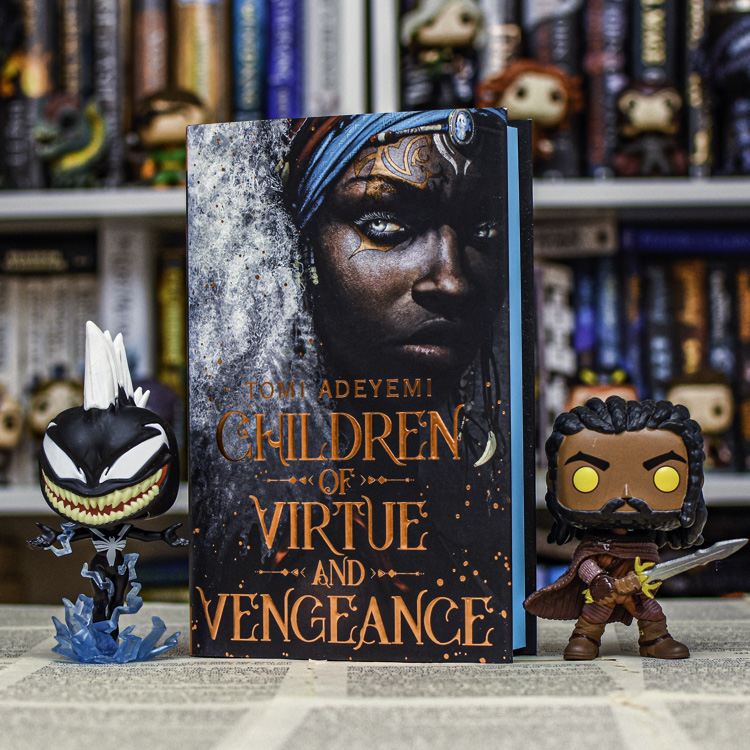 Tytuł

Children of Virtue and Vengeance

Autor

Tomi Adeyemi

Data premiery

03.12.2019

Wydawnictwo

Henry Holt and Co
"Children of Virtue and Vengeance" is the second book in the "Legacy of Orïsha" trilogy by Tomi Adeyemi. I loved the first book in the series because of all the incredible worldbuilding and amazingly diverse magic system, so I was very excited to dive into the sequel.
The first book in the series left us with a fantastic triumph when Zélie and Amari brought magic back to Orïsha. But, of course, it didn't play out as they expected. Magic not only returned to oppressed maji but also the nobles with magic ancestry, the ones that had been oppressing them for centuries and called them maggots. That changed everything because they did empower Zélie's people but also gave the monarchy a brand-new weapon.
It's easy to predict what will happen next – a devastating civil war. I liked how the author showed the brutality and pointlessness of war. Both sides of the conflict are so blinded by hatred that they ignore any peace talk attempts, even when they are honest. I think in this book, the most interesting character was Amari. She was torn between two sides – she was a princess, and Zélie and other maji wanted to see her on the throne, but Amari did not see herself as one of them, and they did not treat her as if she belonged to them. She tried endlessly to bridge the gap between maji and the monarchy that oppressed them. Still, as all her efforts were in vain, she spiralled into a vortex of bad decisions prompted by good intentions, and it was fascinating to watch.
Zélie felt a little bit on the sidelines in this instalment. She was struggling with the burden of being the chosen one, the person who brought back magic, and with all the deaths she caused. But her character arc at the end and use of magic were satisfying.
A lot of scenes felt very similar to me. There was a bit too much back and forth with the civil war. Attack here, clash of maji and monarchy, a drawback with many casualties, a short mourning and reflection period and back to the start. It felt a bit repetitive and, because of that, lost a bit of appeal.
I liked the book, but the ending looked a bit abrupt to me. It was completely unexpected, and I don't think I saw any foreshadowing. Maybe I missed some subtle details, and I'm sure it will all be cleared in the third book, but it didn't feel right to me because it left me disappointed.
****